Troy A. Reeves
Attorney
With over 20 years of experience there is very little that Attorney Troy A. Reeves hasn't handled. An accomplished Portage County Criminal Defense Attorney, Portage County Bankruptcy Attorney, and trial lawyer, Troy has successfully represented clients in a wide range of matters, from traffic cases to murder charges. He has litigated countless hearings and trials which have resulted in favorable plea bargains, acquittals, and dismissals. Troy is dedicated to giving each of his clients the individual attention they deserve, that is why he makes it a point to give every client his personal cell phone number, so you can reach him at any time.
A Portage County Attorney Representing Clients Throughout Northeast Ohio
Get Help Now
Portage County Criminal Defense Lawyer
There are few situations in life that are as threatening as facing criminal charges. Law Enforcement has targeted you. The Prosecution is building their case against you. Even if you are innocent, they are going to try to prove otherwise. Even if you are a good person who just made a mistake, they are going to try to make you pay for that mistake. Your finances, your freedom, and your future hang in the balance. If you are facing criminal charges, it is imperative that you choose the right Criminal Defense Lawyer. Attorney Troy A. Reeves has the knowledge and experience necessary to fight the justice system for you. Even more importantly, Troy is a lawyer who genuinely cares about the clients he represents. He is willing to do what it takes to ensure his clients receive the best possible results.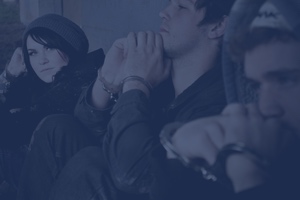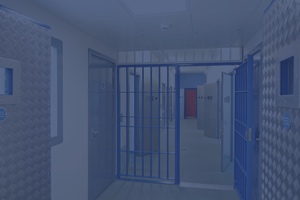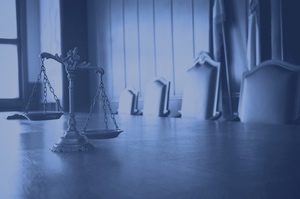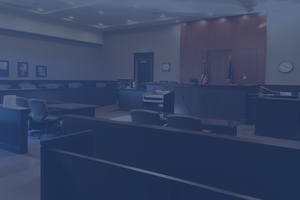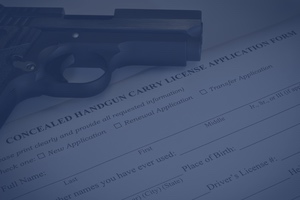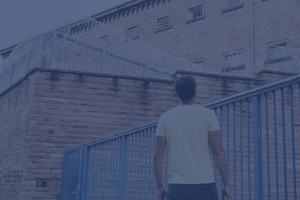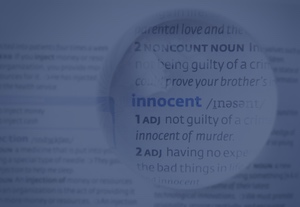 Portage County DUI Lawyer
It happened. . . Maybe you thought you were okay to drive. Maybe you were okay to drive but the police are saying otherwise. Or maybe you just made a mistake and regret it deeply. Regardless of what happened, it is what you do now that could make all the difference. Do not make another mistake. Pick up the phone and call us.
An Ohio DUI conviction can have devastating consequences.
It's not our intent to scare you. We only want to prepare you. You are facing potential jail time (a minimum 72 hour stay in the Driver's Intervention Program); a lengthy license suspension; fines; court costs; BMV reinstatement fees ($475); 6 Points on your driving record; intensive substance abuse treatment; probation; party plates; the list goes on. There are long term consequences as well. A DUI conviction can never be expunged. If you drive for work your employer may no longer be able to insure you. Frankly, some employers will simply refuse to hire you just because you have a DUI conviction on your record. There are also hidden consequences such as travel prohibitions into certain countries (Canada has a 10 year exclusion period for a person with a DUI on their record). Learn More about Ohio DUI Penalties
Is it possible to beat a DUI charge?
Yes. But, if you do not have an experienced DUI lawyer on your side, you really don't have a realistic chance.
DUI cases can turn on the finest of details. Did the officer have probable cause to stop your vehicle? Did the officer have reasonable suspicion to escalate the traffic stop into an OVI investigation? Did the officer administer the Field Sobriety Tests in compliance with NHTSA guidelines? Did the officer have probable cause to arrest you?  Was the chemical / breath test administered correctly? Did the police conduct the required instrument checks every 192 hours and was the machine within tolerances? Was the breath test machine working properly at the time of the test? Learn more about Ohio OVI Defenses
Beating a DUI is not easy. If you realistically want any chance of success you need an experienced attorney to investigate the facts, analyze the evidence, research the law, and confidently assert the wining arguments in court.
Portage County Bankruptcy Attorney
You pay your taxes and your bills on time, and you work hard to survive. And yet, for all of your effort, you can't seem to defeat your ever-mounting debt. Rather than avoiding the creditors' calls and risking the loss of all you've worked so hard to attain, contact Troy Reeves, Attorney At Law. Let us help you find a solution to your financial trouble.
Chapter 7 & Chapter 13 Bankruptcy
Please contact us to schedule a no obligation free consultation with a Bankruptcy Attorney in Kent, Ohio. Chapter 7 Bankruptcy or Chapter 13 Bankruptcy may be the opportunity you have been looking for to make a fresh start. Discover how it is possible to keep your car, house and personal property while working towards a more stable financial situation. We may also be able to stop: Repossessions; Creditor Harassment; Utility Shut-Offs; Garnishments; and Lawsuits. Let us show you how filing bankruptcy may actually improve your chances of getting credit in the future! Learn more about Chapter 7 & Chapter 13 Bankruptcy
Tell us about your Legal Issue:
Thousands Helped
We have helped thousands of people find solutions to their legal problems
24 Hour Access
Troy gives each of his clients his personal cell phone number so that they can reach him at any time. You need someone to be there for you and answer questions for peace of mind.
Real Results
Acquittals, Dismissals, Favorable Plea Bargains, Discharges
Fair & Affordable
Our legal fees are carefully set to be affordable without sacrificing the highest quality legal representation.
Flat Fees
No worries about hidden fees. Call when you want. Meet when you want.
Satisfaction Guarantee
We take great pride in our practice. If you're not satisfied, for any reason, we'll do our best to make it right.
Legal Research
We'll find the statutes and court decisions that will in aid in the resolution of your case. Presenting primary authorities that are binding on the court is a vital legal strategy.
Thorough Investigation
We go to the scene, we talk to the witnesses, we obtain and review video evidence, police reports, 911 calls. We uncover the favorable facts and learn everything we can about your case to present the strongest argument on your behalf.
Expert Advice
Let an expert guide you through the entangled web of laws, forms, and court procedures.